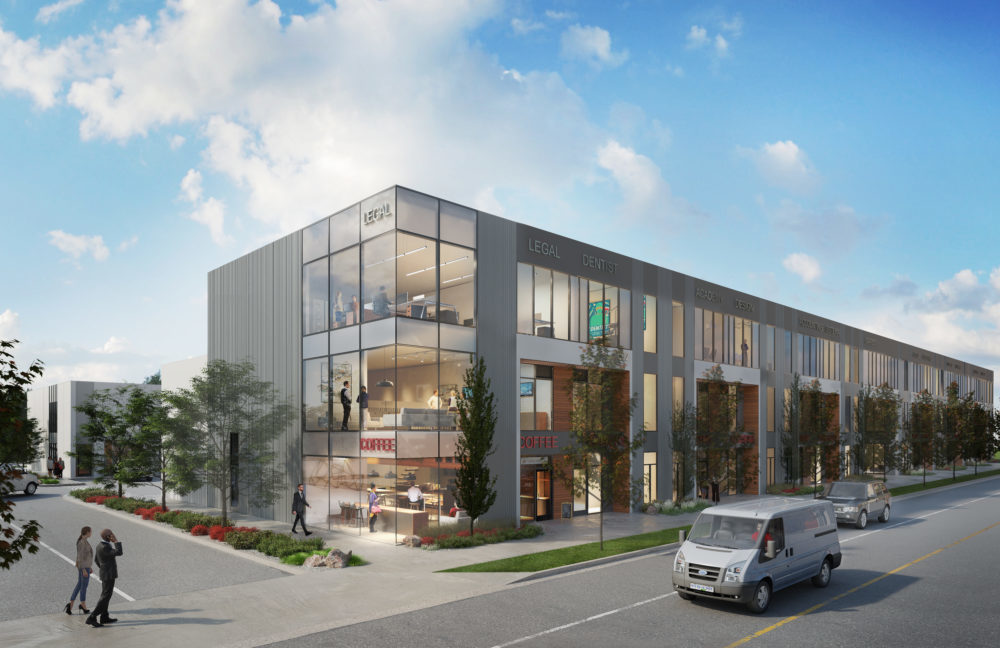 A unique light industrial project has been given the green light by Kelowna city council.
On Monday, Sept. 16, council approved the project that includes a two-storey as well as a three-storey building with upper floor offices.
Councillor Luke Stack called the project "a tremendous assition to the downtown area on a field that has been empty for years."
That empty lot is the former BC Tree Fruits Packinghouse site, where the new two-storey building will be situated along Vaughn Avenue while the three-storey building will face Clement Avenue.
The development permit application called the empty lot an "underutilized property" in the centre of Kelowna and proposed that the development would help service a lack of small bay light industrial space.
The units at the western end of each building are intended for a restaurant or cafe style use, while the south building would host double height units.